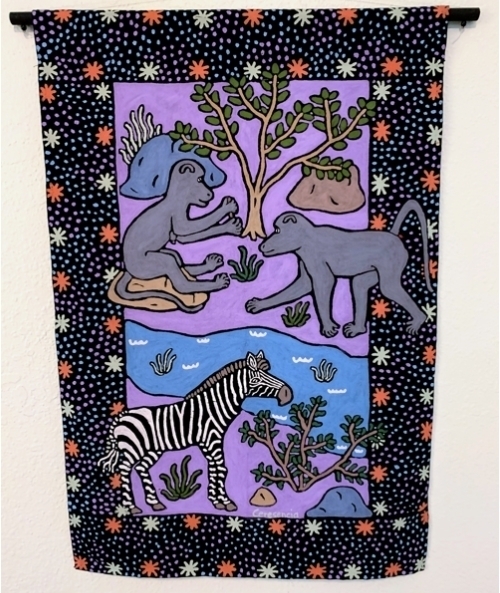 Title: Friendship
Artist: Ceresencia Chibaya
Size: approx 19″w x 26″ h
Hand-painted sadza painting
$50
Ceresencia was born in 1965 in Weya, the fifth born of six children. She studied until 7th grade, stopping because her parents didn't have enough money to pay for further schooling. She married in 1984 and has five children. Her husband died in 2002.
Ceresencia began to do art in 2003 because she wanted her children to have a happy life. The money would help her pay school fees and provide for other necessities. Ceresencia has used her art to document and explain events in her life, from the passing of her husband in 2002, to the passing of her daughter in 2013.
Favorite topics include people's life stories, traditional stories and friendship.