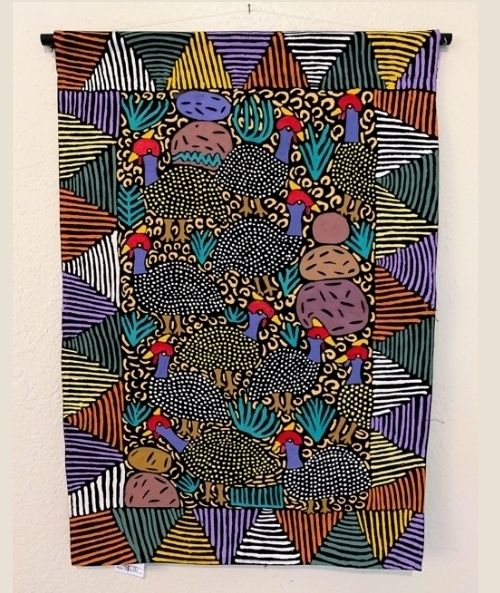 Title: Birds
Artist: Leticia Jekesa
Size: approx. 19″w x 26″ h
Hand-painted sadza painting
$50
Leticia was born in 1965 and studied through the seventh grade. She is divorced and has one son. She began learning to do art in 1988 – "because I am a single parent" – first doing embroidery and then taking up sadza painting. Her favorite topics are chenura (bringing the ancestral spirits home), fishing and penance.