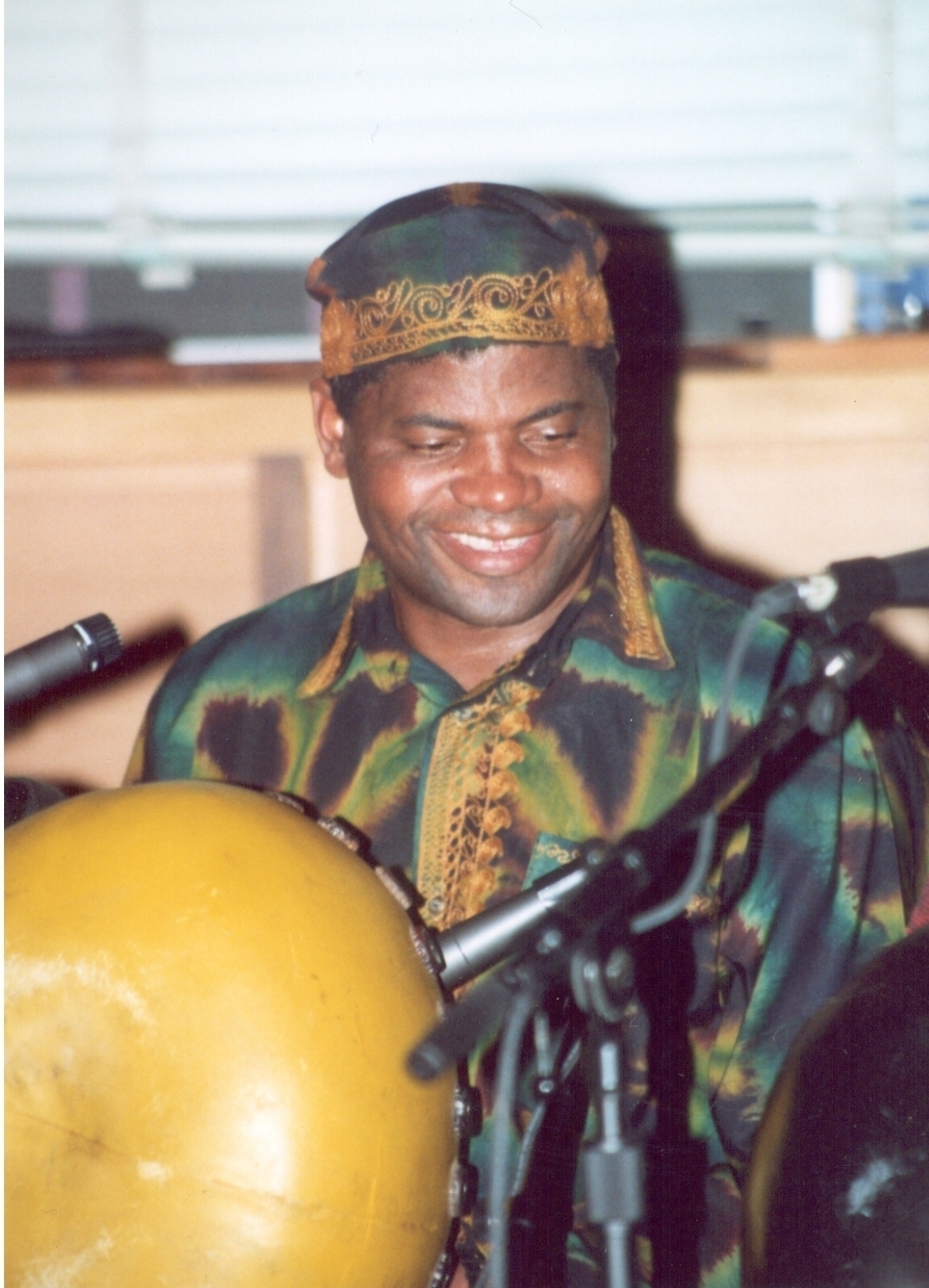 We at Kutsinhira Cultural Arts Center deeply mourn the great mbira player Sekuru Cosmas Magaya, our long-time teacher and friend, who died on July 10, 2020, after contracting COVID-19. To honor his accomplishments and devotion as an educator, musician, friend, village head and family head,  Kutsinhira has established a memorial fund in his name, the Cosmas Magaya Memorial Fund.  This fund will provide support to teachers, musicians and their families, like Sekuru Magaya's family, that have been so deeply affected by the ravages of the pandemic. To further honor his accomplishments and impact in his rural home area of Mhondoro, funds will also support the Cosmas Magaya Cultural Arts and Education Center created by Humwe, a 501c3 non-profit co-founded by Sekuru Magaya.
To contribute to the fund, please click the Donate button at the top of this page and select the Cosmas Magaya Memorial Fund in the description field. You can also send a check to: Kutsinhira Cultural Arts Center, P.O. Box 50823, Eugene, OR 97405.
The Magaya Memorial Fund offers Sekuru Magaya's many students and friends a way to participate in an important Zimbabwean funeral tradition. Mourners typically offer donations at Zimbabwean funerals, and a list of these donors is read aloud as part of the burial service. This tradition serves a practical role in covering funeral expenses. More importantly, it allows bereaved family members to see that an extended community is mourning alongside them. 
All who knew Cosmas will remember his wonderful ability and open-hearted willingness to bridge Zimbabwean and other cultures, as well as his powerful mbira playing and patient, thorough teaching. This remarkable man touched thousands in a very positive way. We have been privileged to know him.