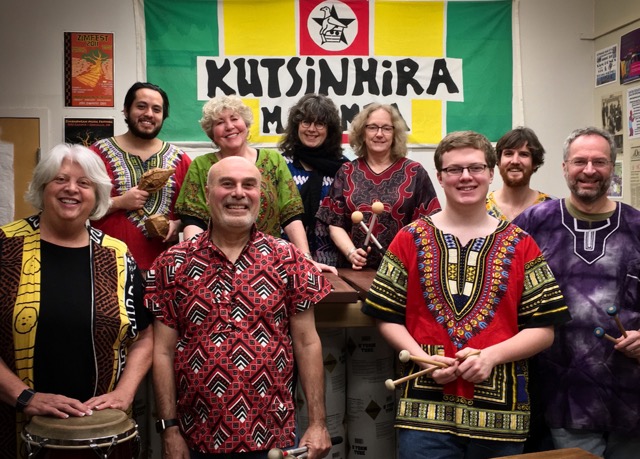 Dedicated to the music and people of Zimbabwe
kutsinhira… to follow one who has cut a path, tilled the soil, put forth a musical phrase. In Zimbabwean musical tradition, a melodic line that responds to the lead line of an mbira song.
Kutsinhira Cultural Arts Center…a community of people in and near Eugene, Oregon, responding to the rich musical tradition of the people of Zimbabwe by creating a center for teaching and performing Zimbabwean music. Kutsinhira Cultural Arts Center is a non-profit organization founded in 1990. Kutsinhira offers classes in Zimbabwean marimba and mbira, and organizes lessons and workshops with visiting Zimbabwean master musicians.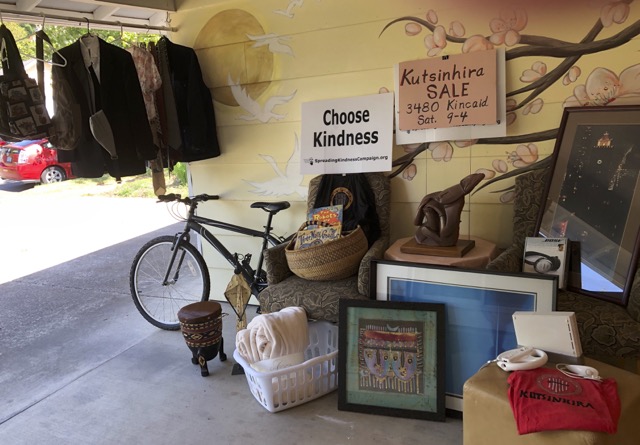 Annual Yard Sale
Saturday, June 22nd
9:00 – 4:00
3480 Kincaid
This year's sale has a little something for everyone. As usual there will be an assortment of gently used books, clothing, kitchenware, jewelry, home decor, sporting goods, furniture and more. This year we have an interesting selection of framed art and many unique and beautiful objects from Africa, including soapstone carvings from Zimbabwe.
Back by popular demand, the Lemonade Stand will be in full operation.
Did you know Kutsinhira has endorsed the Spreading Kindness Campaign that seeks to make Eugene/Springfield Cities of Kindness? There will be several lawn signs available for you to decorate and place in a visible location.
All proceeds go to Kutsinhira to continue offering marimba and mbira classes to the community, host Zimbabwean musicians and support educational and humanitarian projects in Zimbabwe.