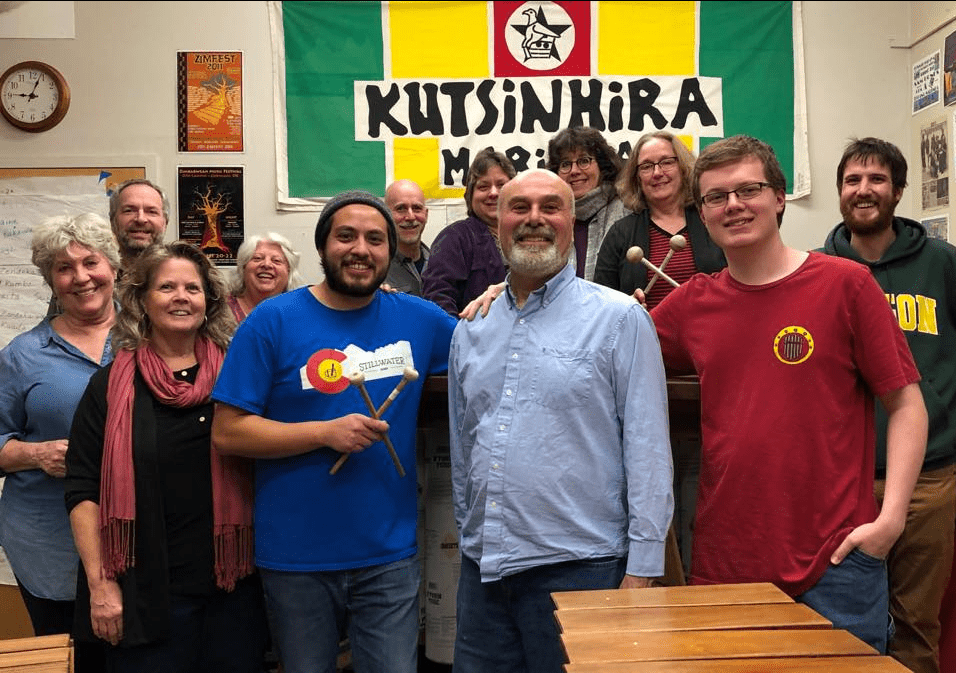 Dedicated to the music and people of Zimbabwe
kutsinhira… to follow one who has cut a path, tilled the soil, put forth a musical phrase. In Zimbabwean musical tradition, a melodic line that responds to the lead line of an mbira song.
Kutsinhira Cultural Arts Center…a community of people in and near Eugene, Oregon, responding to the rich musical tradition of the people of Zimbabwe by creating a center for teaching and performing Zimbabwean music. Kutsinhira Cultural Arts Center is a non-profit organization founded in 1990. Kutsinhira offers classes in Zimbabwean marimba and mbira, and organizes lessons and workshops with visiting Zimbabwean master musicians.
From Executive Director Gary Spalter:
KUTSINHIRA CLASSES CANCELLED UNTIL FURTHER NOTICE AS OF 03/13/20
The Board and I have decided we can do our part during this viral crisis by cancelling all classes at Kutsinhira as of Friday March 13, 2020, until further notice.  From expert opinion, social distancing will discourage transmissions as the virus enters our community.  All classes, ensembles and room rentals will be cancelled. Student tuition will be refunded upon request or applied to the next term's dues.  No casual use of the center will be permitted.  The music will survive and we'll be back in the center in the future.  Hoping for the best until that time.  
As our lives change so radically, my mind often turns to our friends in Zimbabwe.  How are they faring through this pandemic?  Like most of the rest of the world, they are under a lockdown which at times is strictly enforced with an authoritarian hand.  This...
read more