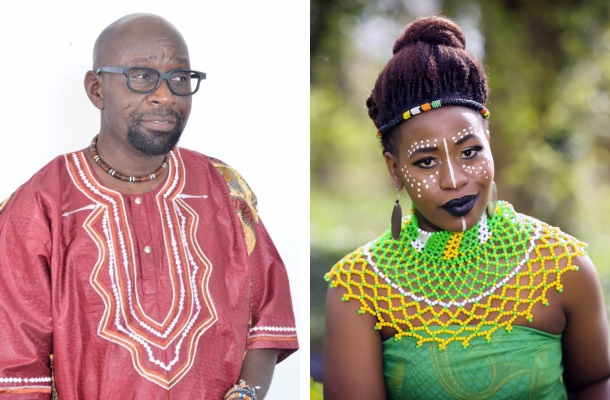 Free workshop with Zimbabwean guests Lucky Moyo and Tsungai Tsikirai. Join us for song and dance to experience the Zimfest style workshop prior to the start of the weekend festival. Zimfest instructors lead a one hour song and dance workshop at the River Gallery in Independence, Oregon. Free – we want to introduce Monmouth and Independence residents to Zimbabwean music. This is a Zimfest Outreach activity, seeking more ways to spread the music and strengthen our ties to the local community. Spread the word, forward to friends, bring friends and family to share in this fun evening.
River Gallery is located at 184 S. Main Street, Independence, Oregon 97351
Donations appreciated.
For more information about Lucky and Tsungai, read their teacher bios on the Zimfest website.
Following the workshop, at the Monmouth outdoor amphitheatre, see Boka Marimba perform a free summer concert!
Also, on Thursday August 9, Lucky Moyo and Tsungai Tsikirai are each available for private lessons in song, dance, and Shona language. Pre-fest is Aug 9, please contact us soon to arrange time with Lucy or Tsungai.