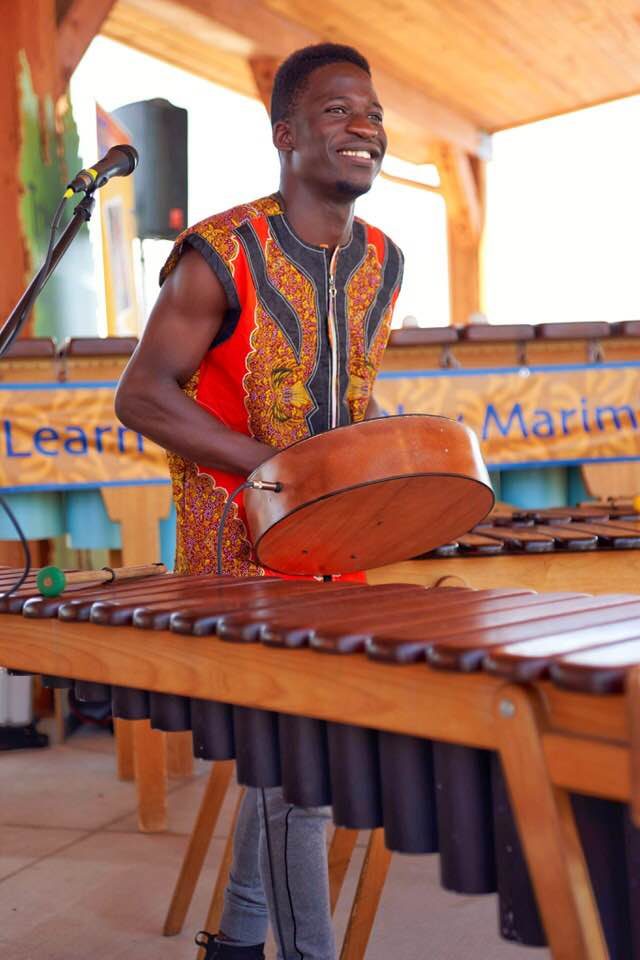 Come learn this beautiful and easy to learn traditional instrument from our highly-talented Zimbabwean guest Abel Mafuleni.  Beginners welcome.  If you don't have your own instrument, Kutisnhira can provide you one for the class.
Please RSVP to gary@kutsinhira.org
About Abel
As a young, highly recognized and awarded musician, Abel has distinguished himself by creating deeply textured arrangements for marimba and mbira which range from Afro-Jazz to Zimbabwean sungura, jiti, and the traditional mbira repertoire. Under the tutelage of his parents, Jacob Mafuleni and Martha Thom, Abel's Tsoro Arts Center marimba band went all the way to the finals of the 2017 Zimbabwean DreamStar Talent Show, ultimately winning the runner-up prize in an achievement that was a first for a marimba band in that competition. He has taken first place in mbira nyunga nyunga competitions in Zimbabwe, as well. North American audiences will especially love his fluency in various styles of music, as well as his patient teaching style.